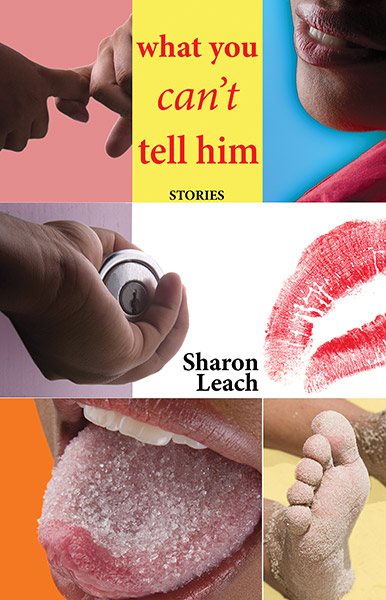 What you can't tell him stories
"These stories are reliable reports from the battlefront. They explore, without ideology or polemic, with a compassionate but true eye for the machinations of the self-seeking heart, how Jamaican women have been faring lately in the assymetrical war of love."
Wayne Brown, writer and columnist; winner of the Commonwealth Prize for Poetry.
"A wonderful collection.  Sharon Leach is one the most talented writers coming from the Caribbean today.  She writes unsparingly about the realities of  her homeland, but she does so with much compassion and great insights.  She  is a writer to watch."
Elizabeth Nunez, author of Prospero's Daughter and Bruised  Hibiscus
Sharon Leach was born in Kingston, Jamaica, where she lives and works as a columnist and freelance feature writer for the Jamaica Observer, as well as editor for the paper's weekly literary arts supplement. Her short fiction has been anthologised in Kunapipi; Journal of Postcolonial Writing, Blue Latitudes: An Anthology of Caribbean Women Fiction Writers, the Jamaica Journal and Iron Balloons: Fiction from Jamaica's Calabash Writer's Workshop.
This is her first book.
Editor, StarApple

Author

May 6, 2016

Date

books ,frontpage

Category

Fiction Love Relationships Women

Tags