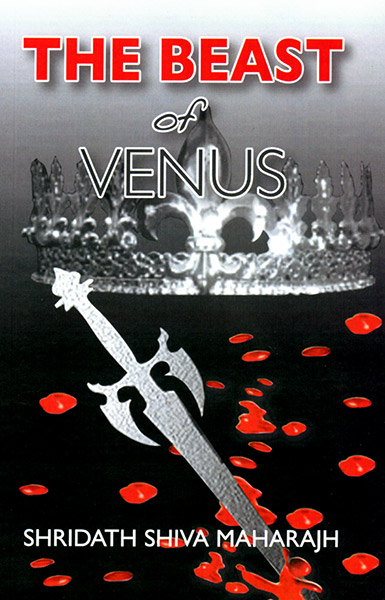 The Beast of Venus
Those whom the gods wish to destroy, they first make mad. But is it fair to blame the gods when humans are so filled with quite deadly sins? Their lust, envy, covetousness keep them beating in a cycle of self-destruction, taking others in their wake.
King Louis III's ascension to the throne of Venus has sent his uncle, Prince Claudio into a seething, silent fury. Now Claudio will stop at nothing to ensure that the throne and the desirable Dabe become his, even if it means sealing a blood pact for all eternity with the wicked shape-shifting witch Victoria, who has her own evil designs on Venus and on all mankind as well.
The Beast of Venus is the very first novel from the Trinidadian writer Shridath Maharajh. Drawing upon stories and legends of old, the writer creates in Venus a recognizable modern tale, of lust, greed, honor (and its absence), of withcraft and sorcery and might.
The Beast of Venus will wrap insidious tentacles around your imagination and leave you gasping at its fearlessness. Shridath Maharajh's bold, big world will envelop you and leave you startled at its daring and imagination.
Editor, StarApple

Author

May 6, 2016

Date

books ,frontpage

Category

Fantasy Fiction Mythology

Tags