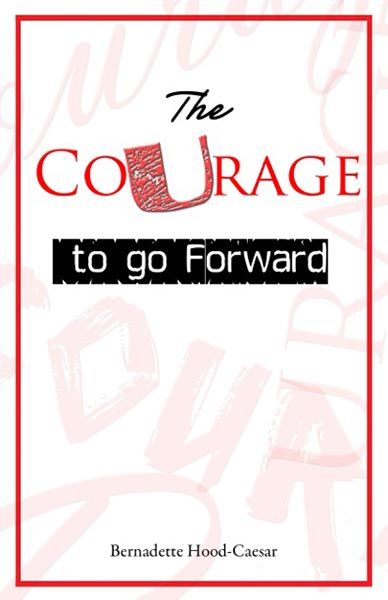 The Courage to go Forward
Lennox Grant's introduction to Bernadette Hood-Caesar's book The Courage to go Forward.
The story told in this book is located in the author's native country, Trinidad and Tobago.
Trinidad and Tobago is a republic comprising two islands at the southernmost end of the Caribbean chain, a handful of kilometers at its closest point, to Venezuela in South America. Most of its population of 1.3 million lives on the island of Trinidad.
Often abbreviated by residents and nationals as "T&T" or "Trinbago," Trinidad and Tobago is fortunate both to lie outside the hurricane belt, and to possess exploitable reserves of hydrocarbons—oil and natural gas on land, and in the waters around the "twin islands."
Unlike the Caribbean-island trend of economic dependence on tourism, the T&T economy is based on the production and export of crude oil and natural gas. Crude oil is refined in T&T; petroleum products are manufactured for local use and export. Natural gas is refined and liquefied for export, but much of it is utilized in large petrochemical plants to produce methanol, ammonia, fertilizer, and urea, in an industrial sector that includes manufacture of steel.
Trinidad and Tobago has thus become a regional economic powerhouse, whose people enjoy relatively high incomes and living standards. It exports petroleum and other manufactured goods to Caribbean neighbours; its banks and other financial companies are an important source of regional funding; and T&T has also provided financial assistance to Caribbean Community countries in need.
T&T is, however, subject to the ups and downs of the international petroleum industry. National income, government resources, industrial and commercial, and all kinds of business activity, rise and fall in accordance with the movement of prices in the international oil and gas markets. To a marked extent, then, the country enjoys periods of high economic prosperity, followed by sharp downturns; this has been called a boom-and-bust syndrome.
This book is the narrative of one worker's personal experience of the swing from boom to bust in the T&T economy in the early and middle years of the 1980s. As in many such cases, not all economic and social sectors suffer the same degree of pain when the cycle turns to bust. This book, Courage, tells the story of one worker who undertook a struggle, against great odds, in defence of the interests of all her colleagues.
Lennox Grant, Media Consultant; former Editor of the Sunday Express and the Trinidad Guardian
Editor, StarApple

Author

May 6, 2016

Date

books ,frontpage

Category

Oil Boom Trade Union Worker representation

Tags